FindAsianBeauty: A Perfect Place To Flirt With Asian Hotties
This review will give you information about the pros and cons of the FindAsianBeauty website. It exists on the market for quite a long time and belongs to the famous Qpid Network. If you are familiar with it, you will know what to expect from this website. Let's see how this website has changed since the time it was launched back in 1998.
Asian females attract men with their unusual appearance, sensuality, and culture. A lot of Western men even travel to countries like Japan, China, Thailand and so on to spend some pleasant time with those women. Now there is no need to go anywhere, all those stunning ladies are waiting for you on FindAsianBeauty.
30+ years

Recommended age

10 minutes

Registration time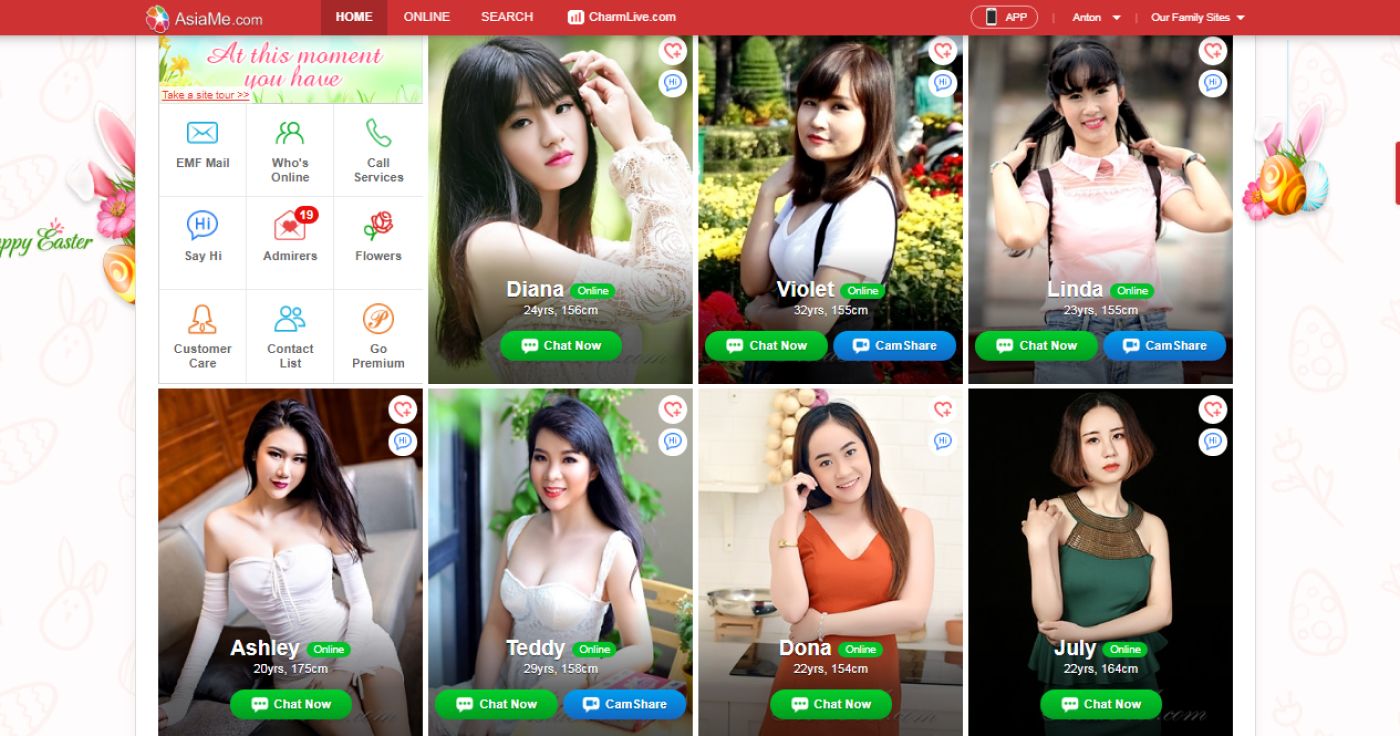 On this website that belongs to Qpid Network, you can find Asian women of different sizes and shapes. They all are here seeking flirt or relationships with Western men. You will see what a woman of your choice looks by glancing at her profile. Self-descriptions are quite self-explanatory.
Like all the Qpid Network websites, FindAsianBeauty offers a bunch of handy features. You can chat, send gifts, make video and audio calls and exchange emails. You will choose the level of depth and intimacy of your relationships. There are many women who want nothing but just fun, so if you are here for the same, your intentions will be understood right.
Disclaimer: All the information in this review is relevant to the time it was written: April 2020. If you see any out-of-date info, please, let us know via email, and we will update the content.
Registration Process
Before you'll have access to the vast database of Asian hotties, you'll need to pass a quick registration process. After you enter FindAsianBeauty.com to your browser, you will see what's on the screenshot below. This is where your journey begins.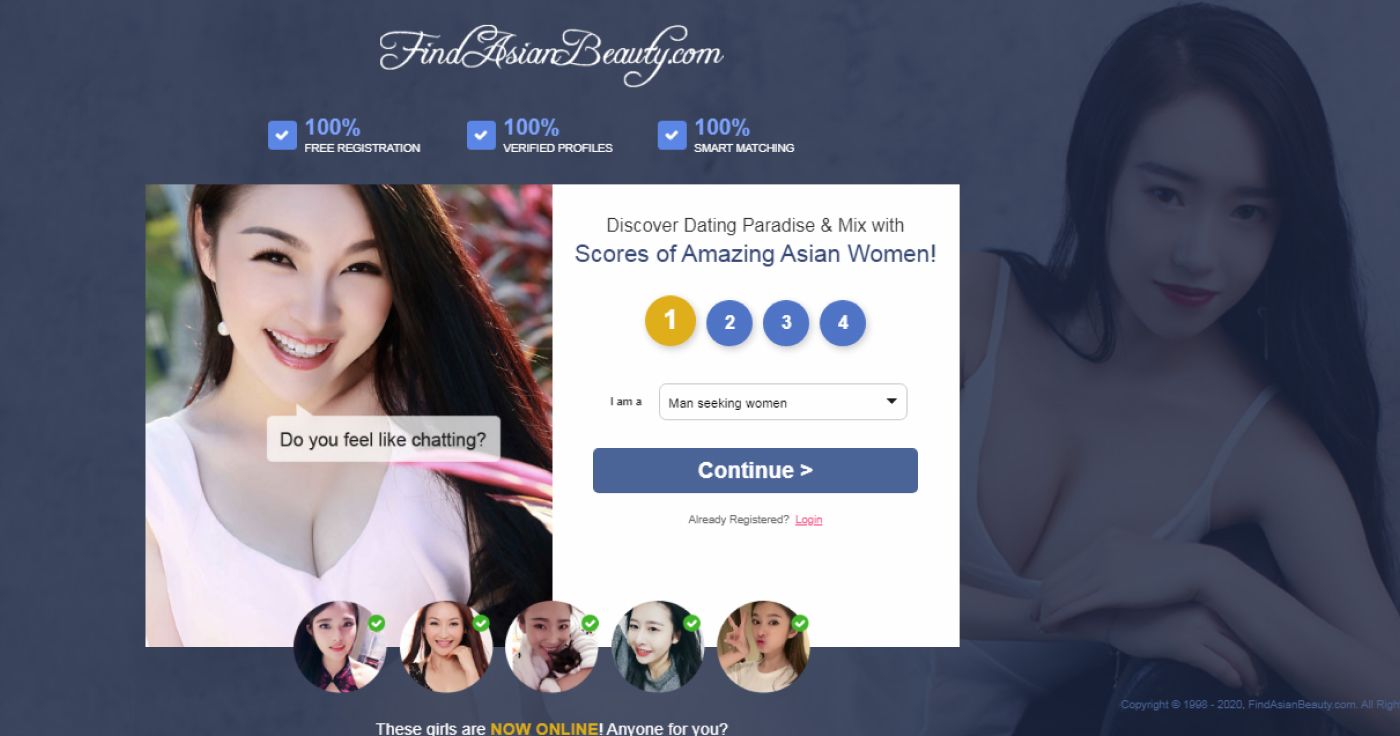 After filling this 5-step form with information about yourself, confirm an account. Go to the email you stated during registration, find a message from the Qpid Network, open it up and press the confirmation button. Then you can explore a vast database of Asian ladies!
If you want to receive the right matchmaking suggestions and attract women's attention right away, you can fill in the questionnaire. But if you are here just exploring with no clear intentions, there is no need for this step. You can do it whenever you are ready.
We highly recommend that you complete this milestone and improve your suggestions on FindAsianBeauty. This questionnaire won't take long and you will receive personalized suggestions among the fulfilled profiles on all the Qpid websites.
Profile & Matchmaking
Those men with an outstanding and beautiful profile find what they seek on FindAsianBeauty twice faster than people with the blank accounts! So you better dedicate some time to create an awesome-looking profile there.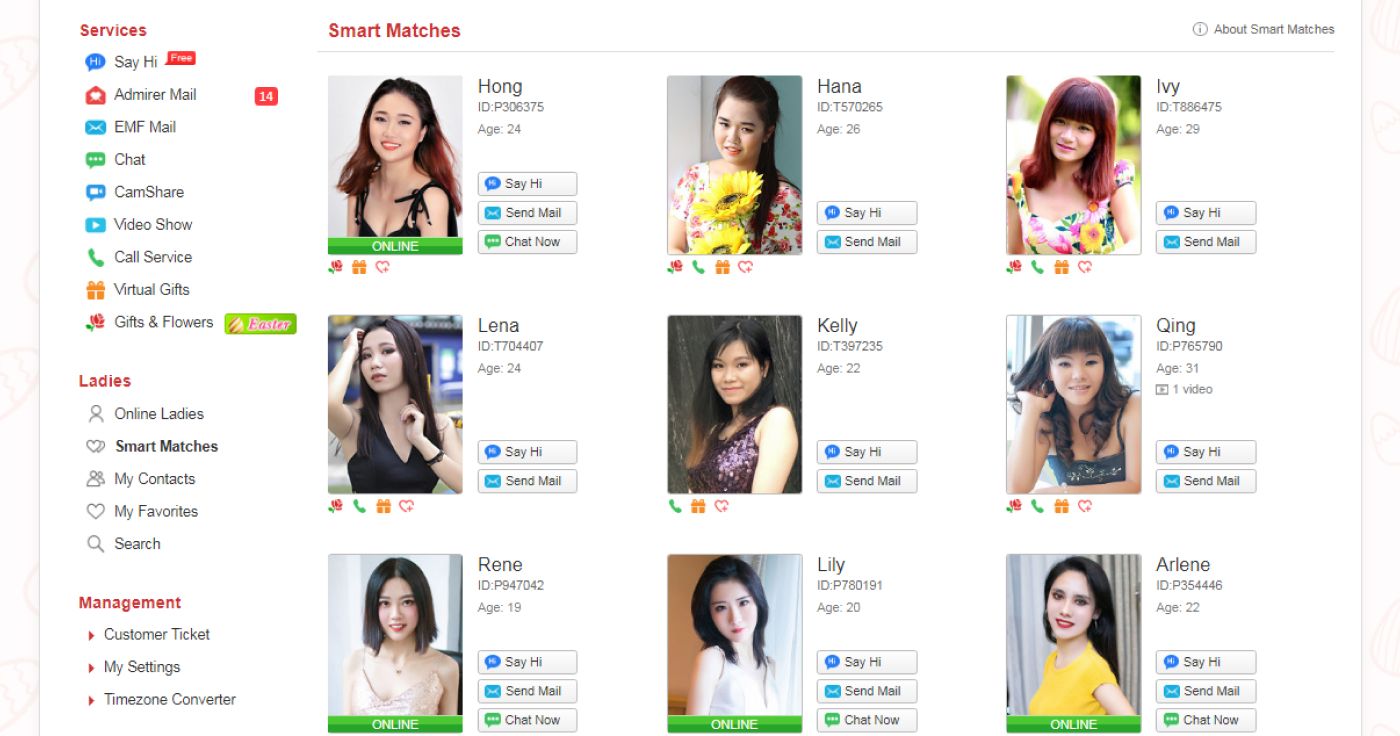 Consider choosing the bright photos where you look really good. Take a look at the women's profiles, see what photos they use and try to find or make something like this for the website. Also, try to be friendly, funny and romantic in your self-description.
Please make sure that there are no blank fields on your profile. The more information you give, the more trustable your account is. Men with empty profiles or those who have answered one or two questions have chances too, but significantly less.
By the way, those who completed a matchmaking questionnaire see what questions women have answered the same way in their profiles. Quite an advantage for those who seek serious relationships.
Briefly About Pricing Terms And Conditions
Like on many different websites, you can sign up and fill in the profile for no cost. Same with the browsing females' profiles and adding them to Favorites. But if you are here to build communication, it will need some credits from you.
They play the role of an internal currency of the website. So after you purchase your very first bundle of credits, you obtain a possibility to chill there in many different ways. For example, chatting with women comes for credits as well as calling them or sending them real and virtual gifts.
If you wonder about the prices of credits (and you may), they are the following:
2 credits cost $3.99
16 credits cost $96
100 credits cost $399
FindAsianBeauty accepts various payment methods like AmEx, PayPal, Credit Cards, and more. There are also bonus points. You can spend them on sending extra introduction messages. You will earn them by simply using the website: chatting with women, calling them, sending them gifts, and more. Also, as a newcomer, you will get 2 chat/cam vouchers you can spend on communication.
The Specific Of Search Tools
There are two kinds of searches on the FindAsianBeauty website. The first one is comparatively simple. It works perfectly for those who don't know who they want to meet, and just want to look at everyone over there. This search will sort women according to the age range you choose, online/offline status, location, interests, Instant Chat, CamShare, and Video Show availability. The simple search is not primitive after all!
If you are here to find an ideal, the advanced search is here for you. You can add the profession, education, religion, kids, marital status, Zodiac sign and height of a woman in addition to the simple search criteria. But if you didn't find anyone who matches your criteria perfectly, we suggest you give a chance to those who are near-perfect!
Browse The Females' Accounts And Chat With Them
Every woman on FindAsianBeauty wants to be exceptional and to be noticed. That's why they all work really hard on their profiles by attending professional photoshoots and filling every field. It's OK if you will have a hard time choosing one woman among many, so just add them to Favorites to browse and pick the ones worth your time later.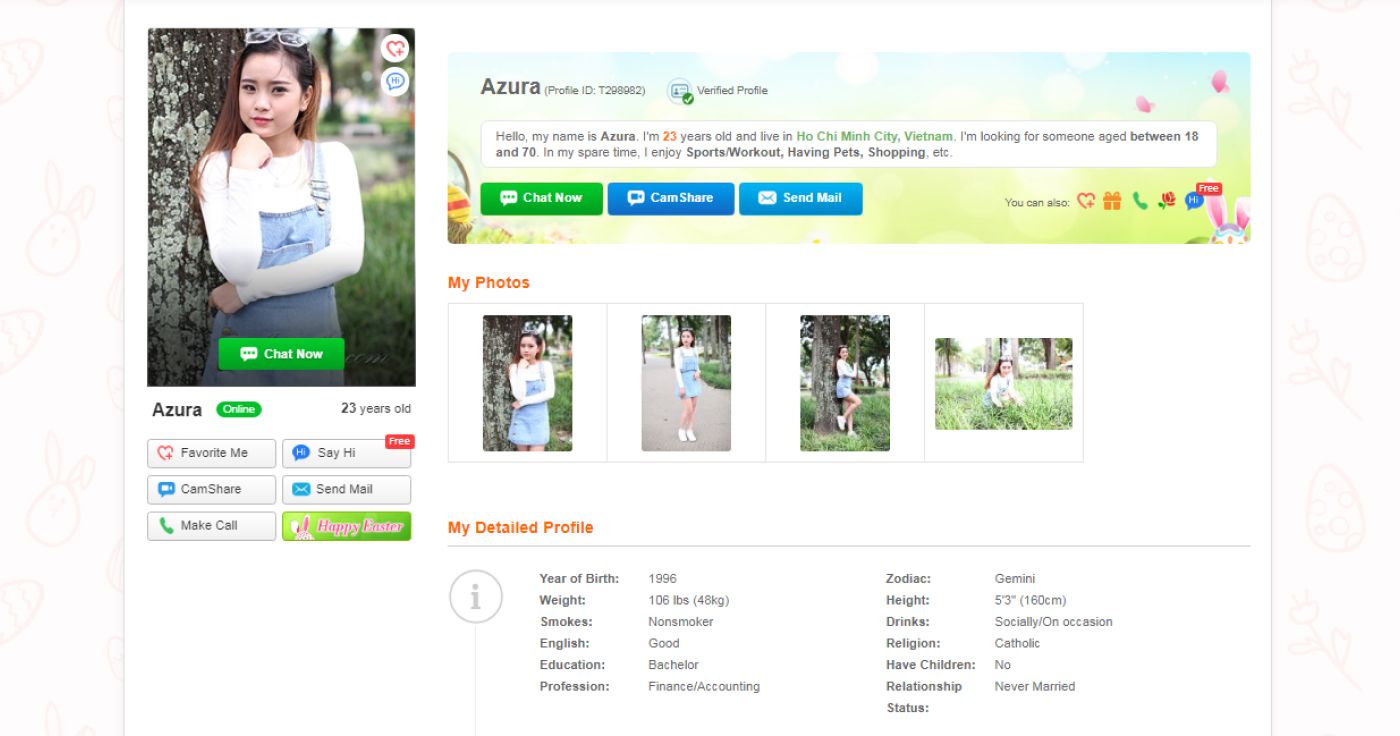 All the female profiles are verified. It's an obligatory step they need to pass before obtaining a possibility to chat with men. And if you consider someone suspicious, you can always report and block this user.
Communication Possibilities And Mobile App
Qpid Network websites are famous because of their communication features. FindAsianBeauty is not an exception. It has:
- Say Hi Feature. A free of charge card you can send to up to 5 females daily. You can choose the pic and words on it and thus amaze a woman.
- Instant Chat Feature. It allows you to keep the conversation with a woman going, and share everything: from emoticons to gifts, photos, and videos. This one comes for a certain amount of credits.
- EMF Mail Feature. If you love the romance of sending, waiting and reading long emails, you will appreciate this feature. You pay for one letter and can write up to 3000 characters, and attach one photo and video, all the gifts, additional pics or vids come for extra credits.
- Call Service Feature. If you like speaking more than writing, feel free to arrange calls with your beloved Asian beauty. The translation fees are already included and you can use their services anytime.
- CamShare Feature. If you want to see a person you are chatting or talking with, this feature is what you will love. Each member's open camera comes for the additional per-minute rate.
- Gifts & Flowers Delivery Feature. This comes to mind if you want a woman to remember you for a long time. You can go to the corresponded section of the website and choose what you want to give and to whom.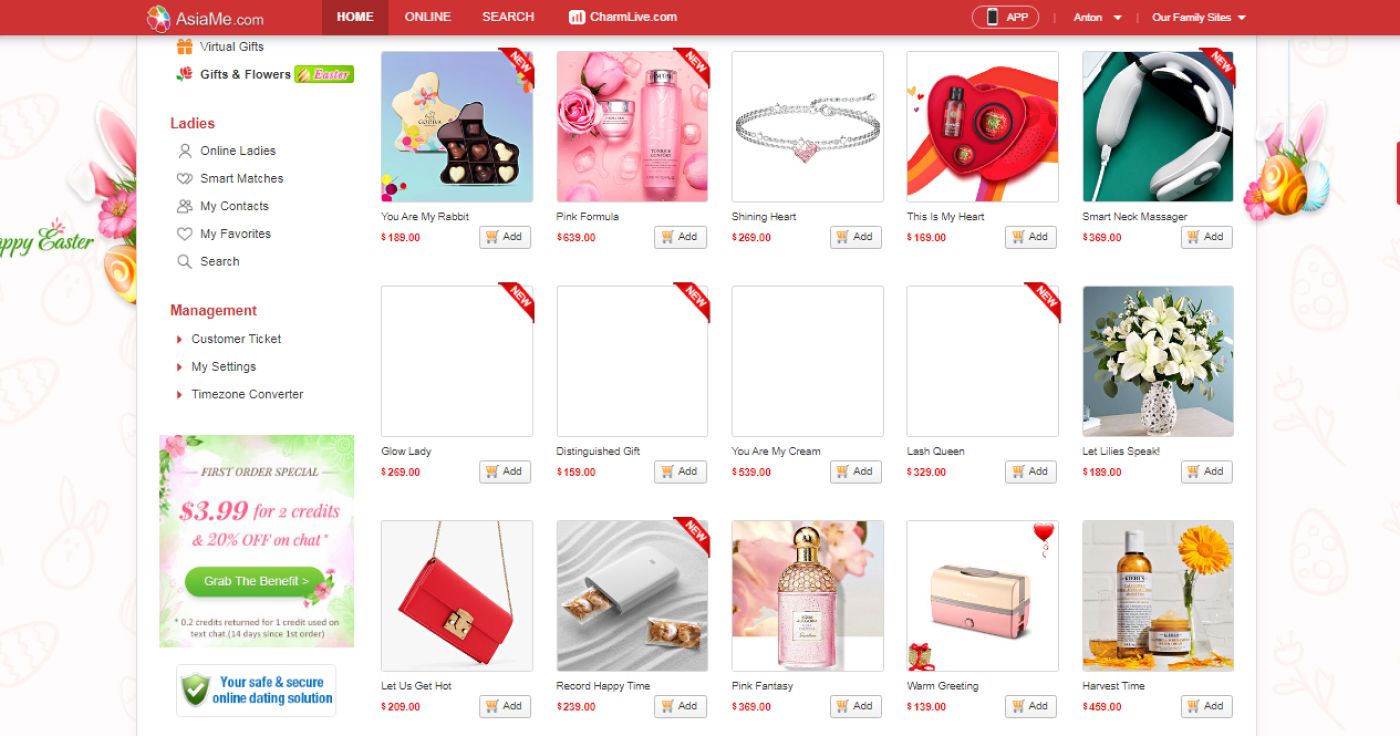 A woman will receive your gift after 2 to 5 working days since you bought it. We bet you will know about it by her reaction. But once you completed the purchase, this action cannot be undone/refunded.
For those who like to use their mobile devices instead of computers, Qpid Network has developed an app. You can download it after looking it up in Play Market or an App Store, or scan the QR code from the FindAsianBeauty website.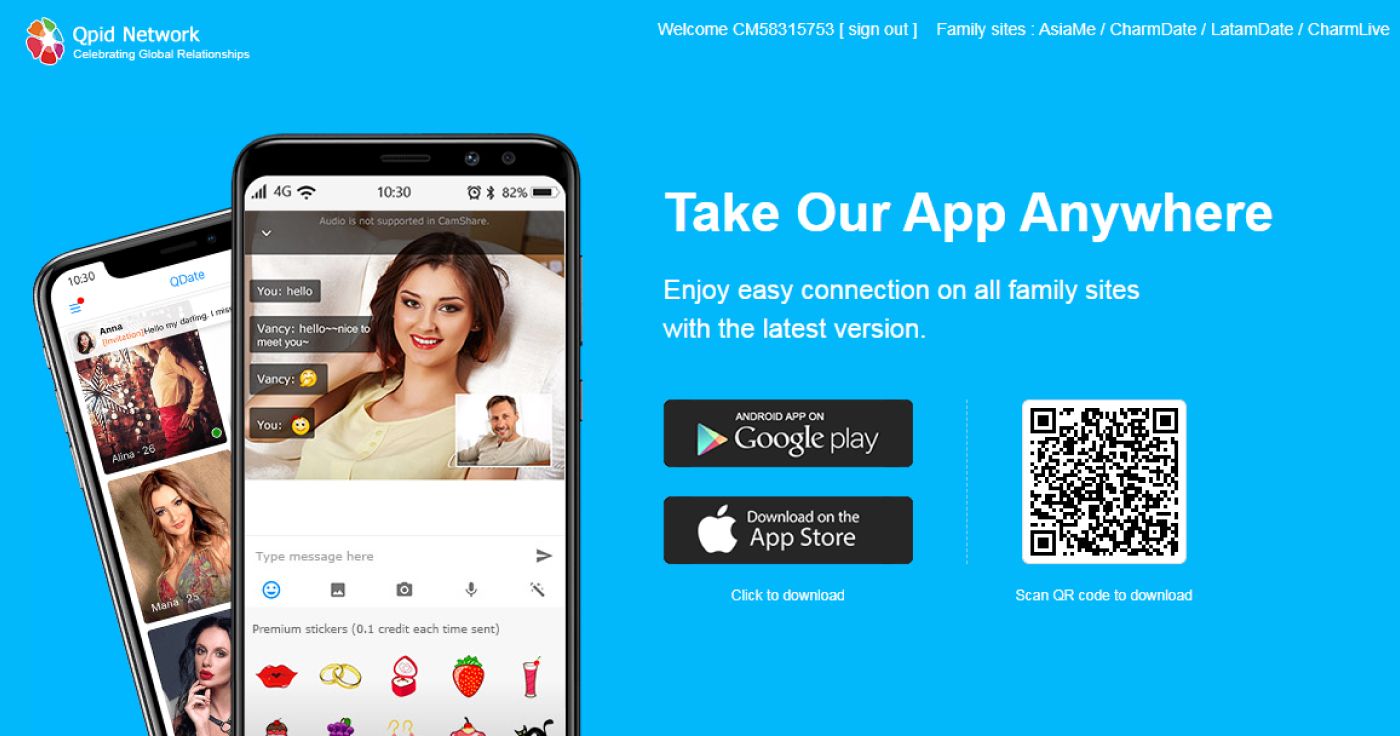 Final Words
FindAsianBeauty is a decent website for all those people who lose their minds when they see Asian women. Also, those who just want to explore the foreign culture by having a chit-chat with a stunning lady will find a lot of things to do there. After all, if you didn't like this website, you will have an account on all the Qpid Network sites once you register there!
The handy app for both iOS and Android will keep you in touch with the ladies everywhere, anytime. We consider that you should give this website a chance. Why not, after all? The registration is simple and free, go and explore!
Close