RussianBeautyDate: For men who want meaningful relationships with Slavic women
RussianBeautyDate.com: For adventurous men who want meaningful relationships with women from the eastern side of the world.
We're reviewing an international dating site that has the power to connect both west and east together for a possible joyful, meaningful, and touching relationship. Meet women from Ukraine, Belarus, Moldova, and more. The vast amount of women here is what brings this site to a perfect distinction.
30+ years

Recommended age

10 minutes

Registration time
Registration
The registration process is fairly easy. Simply be honest about who you are. Changing your personal details may be harder than you think. Some require written request and reasons as to why.
www.RussianBeautyDate.com allows you to sign up immediately.
Fill in the form, and if you're in the right location of the world, your registration process can take just a few minutes. Sometimes they may require different forms of identification. It really depends on their discretion. Remember to agree to all the site regulations as listed.
If this panel comes up, keep checking your email for more information, or contact their support teams. The online team works 24/7.
Be sure to check your email for the confirmation for your new membership. Don't forget to check your promotion folder if you have google mail, or you may wait for days, when it's immediately approved.
While waiting, you can still look around just a bit.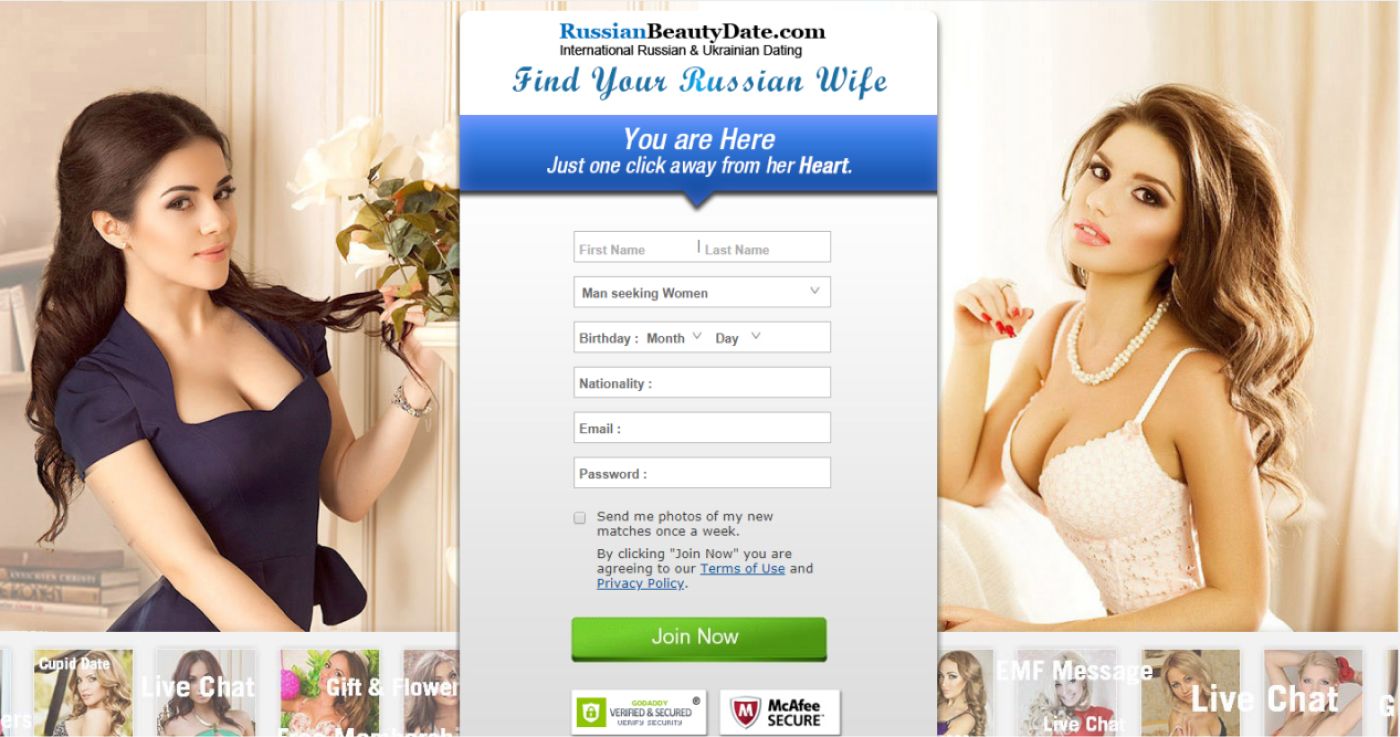 Log in
When you do get into the site, go ahead and log in with your username, or nick name along with your email and password. Press sign in and start your journey.
There will be an automatic survey you will be asked to fill out so that the site can get to know you a bit better. It also helps the algorithms of the site to know what you may be looking for in terms of your soulmate. It's to your advantage to fill this form out, however you do have an option to skip it if you're only going to look around. Then you can fill it out later if you like.
If you decide to fill out the form, again as said before, be as honest as you can. This is a genuine site and can help you find several women so that you can choose your perfect soulmate.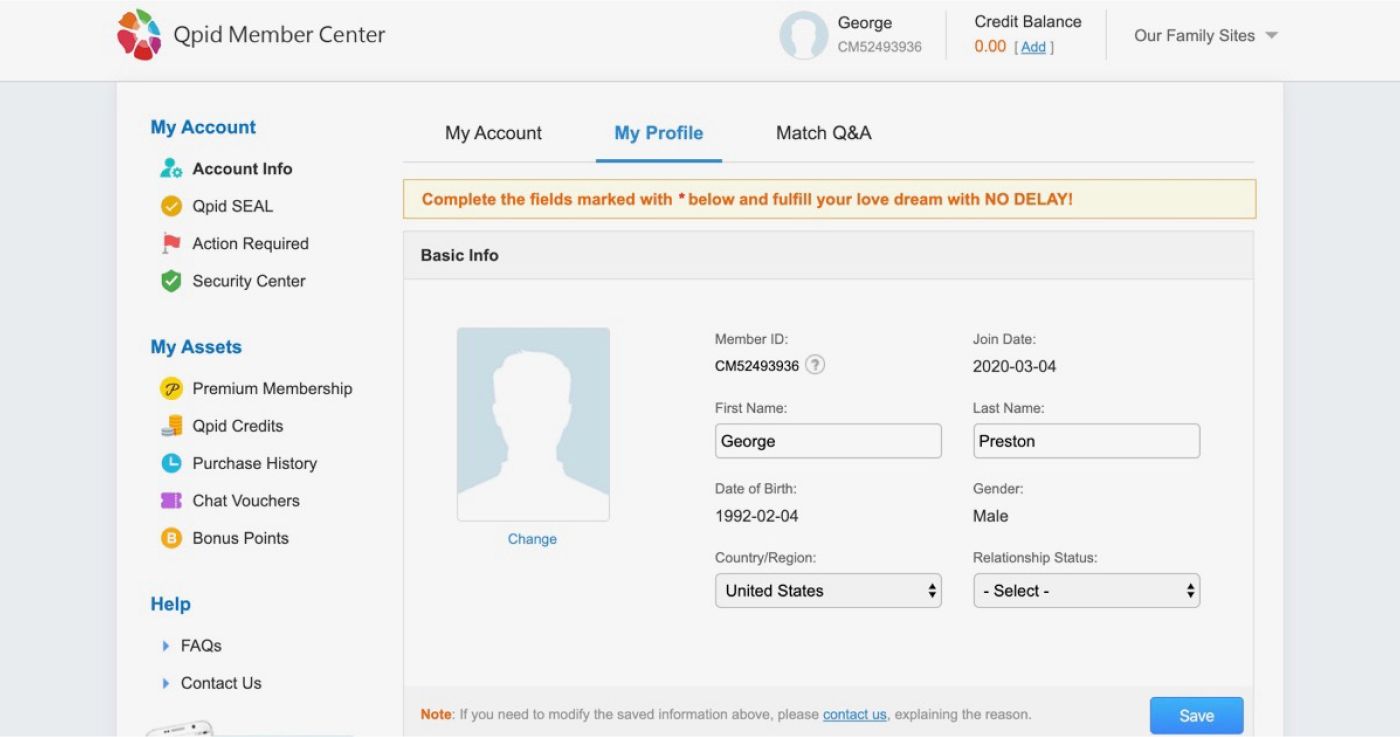 Search
Your search decisions here can help tremendously with finding love. When you finish going through all the preliminaries, (country, age, and type), you'll find yourself enthralled by choices in contacting women though with this site, the woman will contact you. They'll ask questions that could provoke you to answer and start a conversation. Be careful, the site gives a few freebies, but not all is free. To get more time with these ladies, you have to buy credits. The site will prompt you with deals, and possibilities.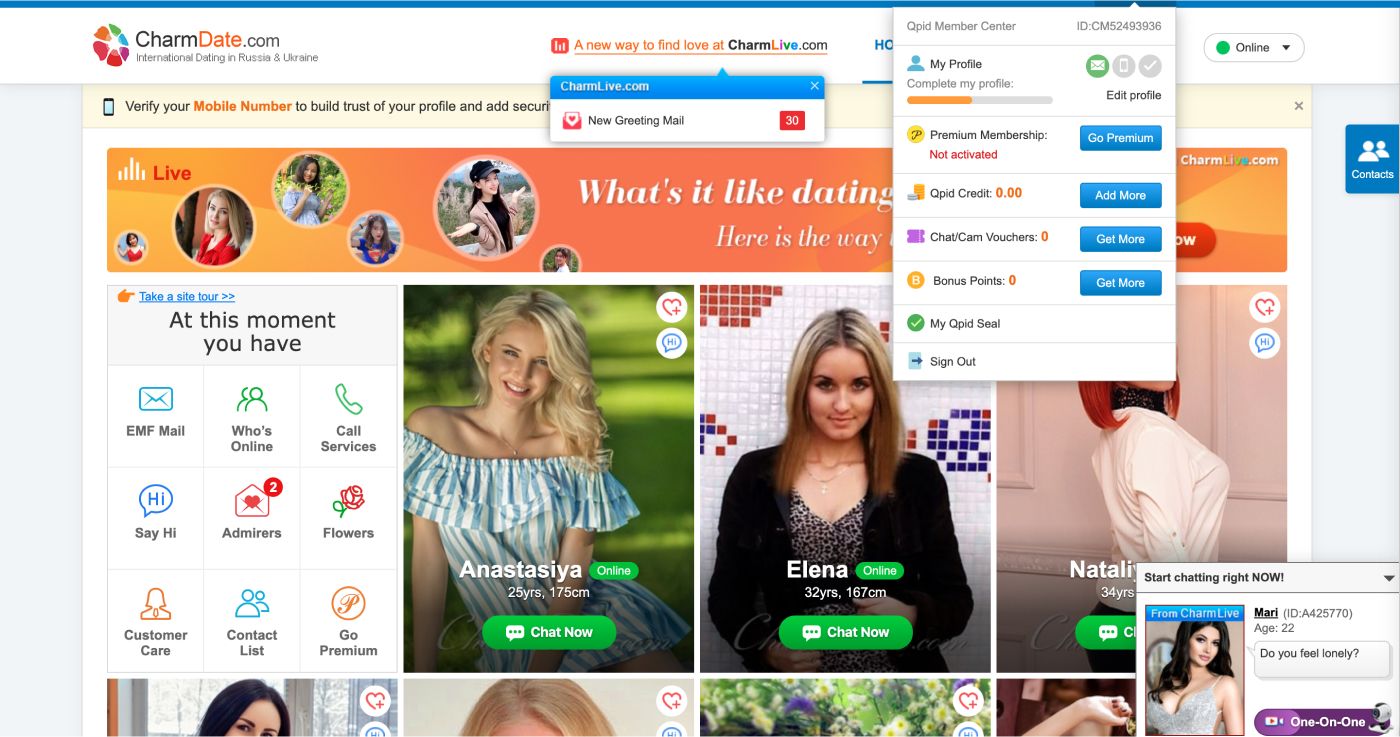 Pricing
RussianBeautyDate will always prompt you to buy more credits when you run out. If you look up at the top right, you will see where your name is. Click the arrow next to your name. A drop down menu will appear called "Members Center". You can see what your benefits are so far.
If you want to purchase credits, click the blue button on the right side of Qpid Credit. You will be given options. When you purchase credits you will get a confirmation notice and be re-energized with updated amounts.
You'll see it on the Members Center window drop down.
The site is secure with a certificate through Godaddy.com as well as McAfee virus protection. Payment can be made through various secure and known services such as: Visa, Master Card, Discover, Paypal and American Express.
You can now try:
Sending a letter
Send gifts
Call
Chat
Send a message and say hello
Send mail
Send a virtual gift
View private pictures (View Pictures)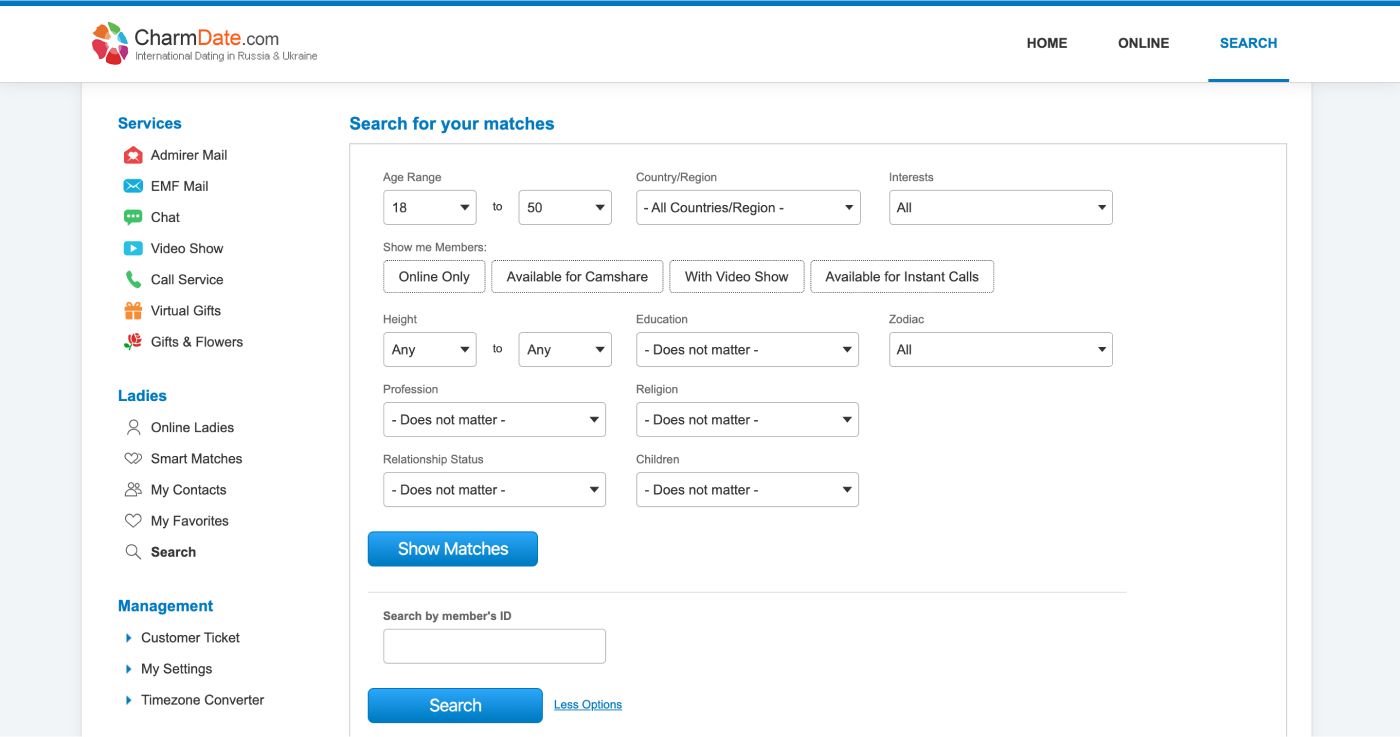 Write a lovely lady and see what happens. Sending a letter will cost the lowest amount of credits needed when communicating. It will also cost credits to read a letter after someone sends one to you. Chat cam with her and prove that you are the real deal. Send a chat message to see if she wants to get to know you. You can always send a virtual gift to surprise her.
Pros:
You can favorite girls you'd like to talk to or send letters to.
Be invited to chat by women you didn't even know were thinking about you.
Easy options to pay with security in both the website and your payment method.
Multiple ways to make payments.
Easy look-up for women in different countries.
Locating the same one you were talking to if you favorite her.
When you select a woman to talk to, simply clicking will open another window so you don't lose where you were in your search.
Video chat is available.
Voice calling is available.
Viewing private pictures is possible with Premium.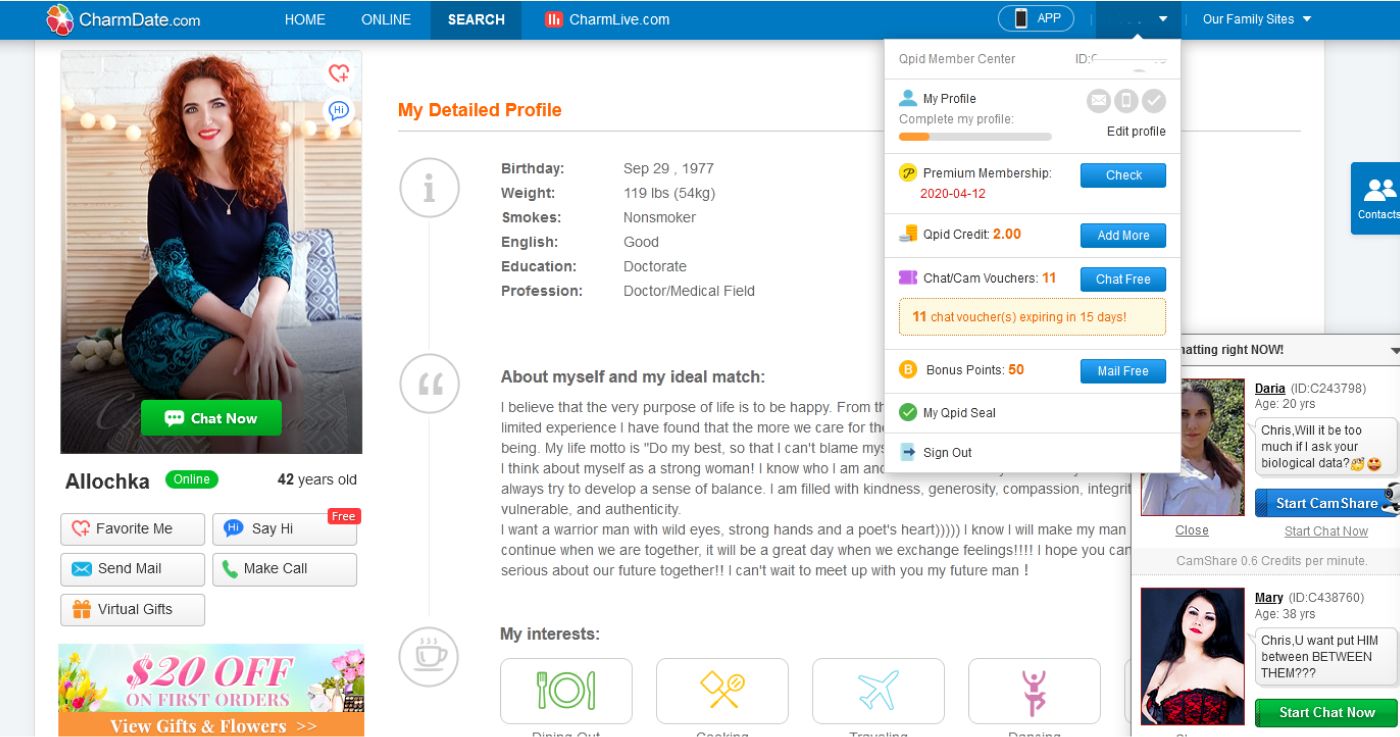 Cons:
You can run out of credits fast with chat.
No warning when you're running out of credits.
Don't commit to writing a letter and change your mind. Credits will be used anyway after you press the button to write one.
Cost of credits is rather high. (It's a good thing they give you some freebies)
Overall feel and final word
After signing up and going through the process of getting into the site. You'll see various opportunities of contacting women. You can pick from your initial search and read profiles, or click on the pop-up girls on the lower right of your screen. Searching is easy with this site. The communication opportunity is ample when it comes to connecting with that wonderful lady. Just take your pick on which service you'd like to use. As long as you have credits for the service, there's no problem.
There are several tools on the top left side of your screen as a help to get you going and you can even say "Hi" with a prepared phrase for free to see if you can get attention by a particular someone. There are constant suggestions to keep you looking so you can find just the right lady.
The excitement of being able to see so many profiles, and different kinds of ladies all out to see if you're the one for them, still you're doing the same is an experience that can help to change your life.
When you find just the right one, you can say "Hi", or send an email. Get her attention by clicking the heart just above her picture on the right. It will tell her that you're interested. You can also press the button that invites her to chat. You can also check to see if someone has admired you, or has sent you a letter under EMF mail.
Be sure that on your biography, you answer the match questions that ask you certain things about how you feel, and what you do. Don't forget to add to your paragraph about yourself something that will keep a lady's interest, or spark it.
www.RussianBeautyDate.com is a site that allows adventurous men to think beyond the box, and discover what special gifts women across the world can offer. There are a large amount of accommodations and tools to help couples get to know each other enough to make a decision to be together. Fifty years ago it was nearly impossible to do anything more than send an airmail letter to someone that you may have met in passing, or on vacation. Now with today's technology, there is no excuse not to use this service provided. A man can now adventure with the touch of a finger, and find that one partner he's waited for all his life.
Close